Residential Drain Cleaning
Servicing Salt Lake and Utah Counties
So you've got a clogged drain? No big deal.
Or is it?
A clogged drain can cause flooding, depending on where the clog is stemming from. And an unchecked clog could lead to extensive damage to your home, including mold, bacteria, and obnoxious smells.
If you've encountered a backed up drain, you should contact a professional and have it checked immediately.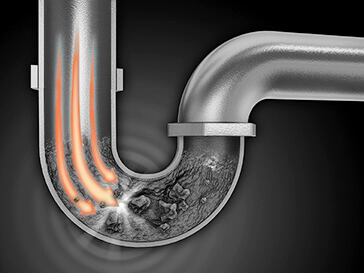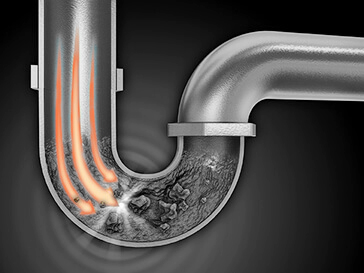 Call us Today to Clean Your Drains!
801.874.0094
We, personally, know and understand how frustrating and overwhelming clogged drains can be as homeowners. That's why we take such pride in our work. We want you to rest assured that we have your best interest at heart. Whether we are clearing a clogged drain, or cleaning an outdoor drain – you'll receive quality work, from a company you can believe in.
You can call us for any of the following:
Kitchen Drains: The stuff we put down our kitchen drains can easily line the walls of the pipes, clogging them with buildup, creating a backed-up sink.


Bathroom Drains: Soap residue, toothpaste, hair, toilet paper, and many other bathroom products can quickly create hairy situations, wreaking havoc in your drains and causing major plumbing issues.


Utility Room Drains: The dirt, debris, mud, and other natural and synthetic fibers that go into floor drains in your basement or utility rooms can create poor drainage and add to the potential for flooding.
If you've got a drain that is slow moving, or has simply backed up, call us today and let us take care of the problem. When you call us, you're not just getting help with your drains. You're getting peace of mind, and a company you can trust.
Emergency Appointments
Available
Give Us A Call
To Schedule Today
Or drop us a line below
and we'll give you a call.