Cleaning Drains in American Fork, Utah
Servicing Salt Lake and Utah Counties - American Fork, UT
Aloha Plumbing, Sewers, & Drains are your local drain cleaning professionals in American Fork, Utah. We can get rid of the blockages that are causing your blocked up sinks and the nasty smell in your drains. Our experienced technicians have never met a blockage they couldn't handle, and we equip them with the most advanced equipment in the industry so that they can dispatch clogs swiftly and with a minimum of mess. The drains in your home will never work better than after a visit from Aloha Plumbing, Sewers, & Drains.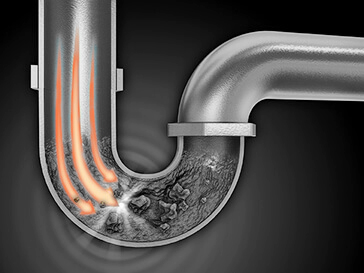 We also service businesses in American Fork, providing them with the same drain cleaning expertise that we bring to our residential clients. We can tackle anything from a clogged floor drain to an issue with your sewer line.
Our clients also love our Upfront Pricing model. We give you a price before work starts. It means that you never have an unexpected fee or charge, and you can rest easy knowing that you pay only for the work you actually need.
If you want the best service in American Fork, call us at Aloha Plumbing, Sewers, & Drains, today.
Call us Today to Clean Your Drains!
801.874.0094
Emergency Appointments
Available
Give Us A Call
To Schedule Today
Or drop us a line below
and we'll give you a call.