Cleaning Drains in Highland, Utah
Servicing Salt Lake and Utah Counties - Highland, UT
Drain cleaning is important for a variety of reasons. A clogged drain left unfixed can cause flooding, extensive damage to your pipes, and lead to problems with your home including mold, nasty smells, and bacteria.  If you want your drains back in working order in Highland, Utah, call Aloha Sewer & Drain Repair. We are experts at drain cleaning and blockage clearing, and will swiftly get your drains back to the pristine condition that you deserve.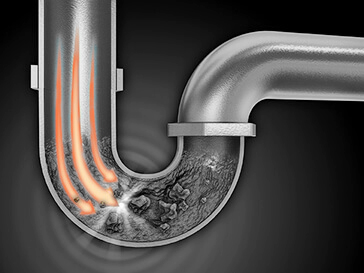 Aloha Sewer & Drain Repair handles all types of home drainage problems, including kitchen drains, bathroom drains, and utility room drains. Our experienced technicians can remove the dirt, grime, food particles, hair, or other debris that cause slow moving drains and standing water. We also service commercial locations, providing the same level of expertise in cleaning the drains at your business. We know that the last thing you want is to have customers complaining about backed up sinks, or standing water on the floor of your workspaces. That's why we are open 7 days a week and offer emergency appointments.
And just to add a cherry on top we offer and Upfront Pricing model that helps keep you in the loop when it comes to the bill. We will provide you with a full estimate and price breakdown of the job before we start working, so you always know what you're paying for. It means there are no extra fees hidden away, and you don't have to worry about the final bill being a surprise.
If you think your drains need a cleaning in Highland, Utah, give us a call at Aloha Sewer & Drain Repair today. We'll get them fixed, and you can stop worrying about your home or business drains.
Call us Today to Clean Your Drains!
801.874.0094
Emergency Appointments
Available
Give Us A Call
To Schedule Today
Or drop us a line below
and we'll give you a call.