Servicing Salt Lake and Utah Counties
Trenchless Pipe Lining saves you the hassle and unnecessary expense of digging up your floors, and tearing up your walls to replace pipes. When you choose pipe lining you end up with old pipes with new structure inside.
Sewer and drain pipes, as well as downspouts, are regular offenders in homes and yards, creating mayhem for homeowners and landlords around the world. Sewers and rainwater downspouts often leak and back up due to old and rotting lines, invading roots, calcium buildup, and ground movement, costing property owners millions of dollars every year in damages to their properties and landscaping.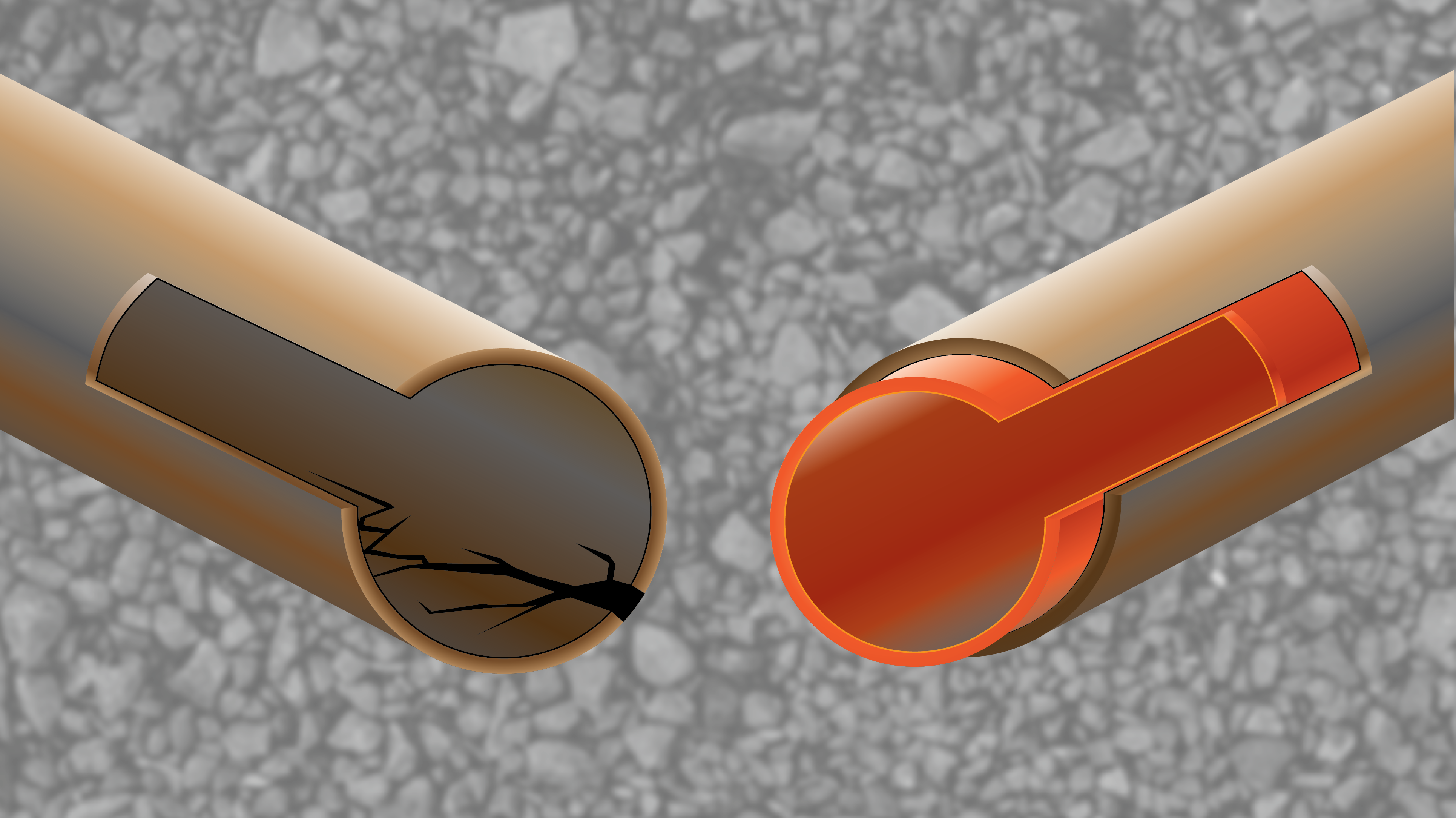 In addition to the expenditures and the aggravation, leaking sewage and rainwater creates health risks from contamination due to mold and dangerous bacteria. Backups can also trigger sewage systems to overflow, emitting deadly waste into our roads, rivers, and beaches.
Trenchless innovation has provided an alternative option to to sewer drain and downspout replacement often referred to as "Cured-In-Place Pipe" (CIPP). CIPP is when a specific epoxy is used to line the inside of an existing pipe, creating the structural integrity of a new pipe, without damaging your floors, walls, sidewalks, or landscaping. The CIPP process has actually been used for over 25 years now.
If you're ready to get started repairing your home's pipes, give us a call today. Aloha Plumbing, Sewers, & Drains are your local re-piping experts. We serve Salt Lake City, Lehi, Spanish Fork, and all of Utah, Salt Lake, and Davis Counties. Call our experts today to get your free estimate. 
Call us Today for Your Free Estimate!
801.874.0094
Emergency Appointments
Available
Give Us A Call
To Schedule Today
Or drop us a line below
and we'll give you a call.