Lehi, Utah Professional Plumbers
Plumbing Service in Salt Lake and Utah Counties - Lehi, UT
For homeowners, business owners and renters alike, Aloha Plumbing, Sewers, and Drains is here to fulfill all your plumbing needs! We serve Lehi and the surrounding areas with plumbing services they can depend on. Attempting to fix a leaky toilet or a clogged sink drain by yourself isn't always the greatest option. In our experience, your home or business will always be better off thanks to the help of a professional. Save yourself time and frustration by calling the professional team of plumbers at Aloha, Plumbing, Sewers, and Drains. We'll get you back into good shape.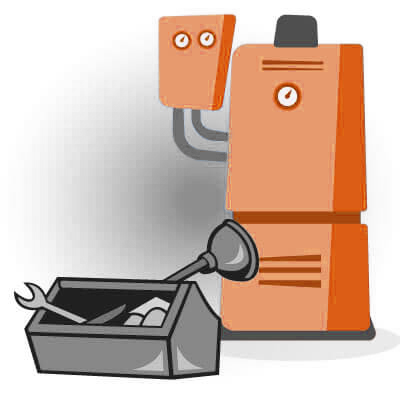 Call for Plumbing Service, Today!
801.874.0094
Plumbing Services We Provide:
Aloha Plumbing, Sewers, & Drains provides plumbing services in Lehi, Utah. Our expert plumbers understand how plumbing problems can cause a lot of stress and frustration. From large water bills due to constantly running toilets or broken pipes causing water damage to your property, our professional plumbers will quickly and effectively repair all your plumbing issues. Regardless of the size of your plumbing problem, you will always receive quality work from a company you can believe in when you choose Aloha Plumbing, Sewers, & Drains.
Scheduling a drain cleaning appointment can help keep your pipes in good condition for years to come! Over time, hair, dirt, soap, toilet paper, and other forms of debris can start to build up, making it difficult for your sinks, toilets, and tubs to drain properly. If you have a drain that just won't seem to unclog, leave it to the professionals! Our team of plumbers will quickly clean the mess out of your pipes and drains, making your life a whole lot easier.
Have you noticed discolored water, rusty water flow or pipes that seem to be leaking? It's not uncommon for pipes to break or become worn down over time. Luckily, Aloha Plumbing is available to provide re-piping services. We can install and replace pipes with a variety of different methods, finding the best possible fit for you and your home.
Our sewer line repair services are non-invasive, capable of being performed without having to tear up your yard in the process. If you've noticed a foul odor coming from your yard or basement, backup in your toilet, or flooding, don't hesitate to schedule a sewer line repair appointment today. Our plumbers will immediately get to work in preserving your sewer line.
We're equipped to handle all types of plumbing issues, big or small! Call us if you're experiencing:
Running Toilets
Dripping Faucets
Leaking Pipes
In your time of need, our plumbers will be there! Call us for plumbing service, today! 801.874.0094
Time to Call a Professional Plumber
Some plumbing problems can be too dangerous or complicated to attempt to fix on your own. Contact a certified Lehi, UT plumber to have your plumbing work completed safely and correctly. Call Aloha Plumbing, Sewers, & Drains for all your plumbing needs.
Give Us A Call
To Schedule Today
Or drop us a line below
and we'll give you a call.
Hutchings Museum Institute
The city had multiple different names before it settled on Lehi, a prophet in the Book of Mormon. It was first known as Dry Creek in 1850, but was renamed Evansville a year later. It has also been known as Sulphur Springs and Snow's Spring. 
The distance between Lehi and Provo is about 17 miles.
Driving Directions from Lehi, Utah
Our field office is located at 730 N 400 E, Lehi, UT 84043
Head south on N 100 W St toward W 300 N St
Turn left at the 1st cross street onto W 300 N St
Turn left onto N 300 E St
Turn right onto E State St
Turn left onto N 400 E
Destination will be on the right