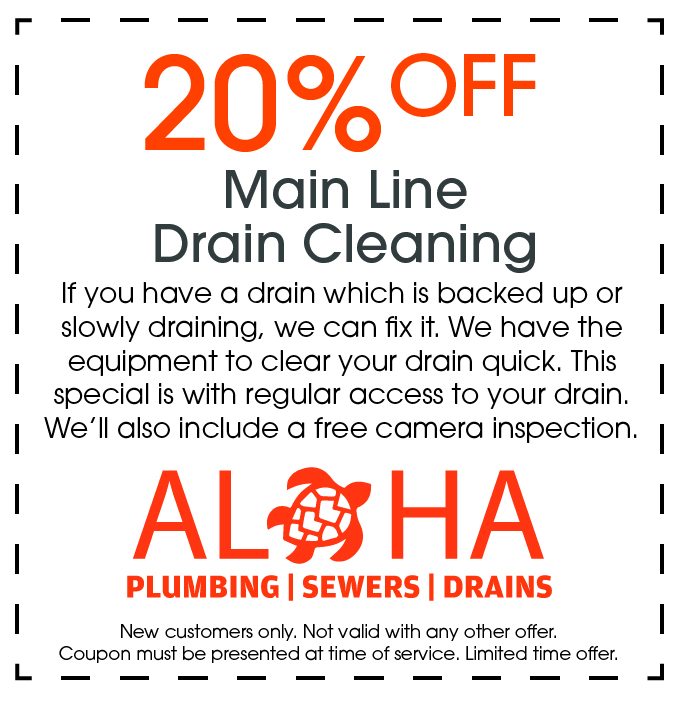 Servicing Salt Lake and Utah Counties
As a home or business owner, you can't afford to have clogs in your main line! Sewage backup can lead to property damage, unpleasant smells, and overall discomfort. Luckily, Aloha Plumbing, Sewers, and Drains are here to clear your main line! With our team of skilled plumbers and the top plumbing technologies, we will rid your sewer lines of clogs and excess build-up. Contact us today, we'll look out for the well-being of your plumbing.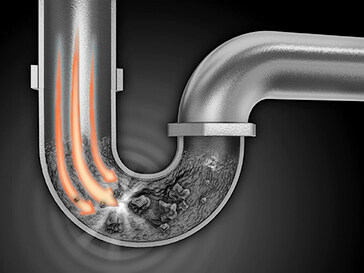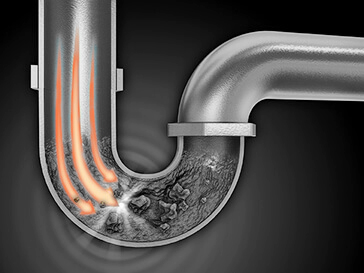 Signs You May Need a Drain Cleaning
Do any of the following symptoms sound familiar?
The water within your sinks and toilets is discolored.
There is drainage within your shower or tub.
Appliances within your home are backed up and slow to drain.
You can hear strange gurgling noises.
If you've noticed 1 or more of these symptoms, it could be time to schedule a main line drain cleaning today! Contact Aloha Plumbing, Sewers, and Drains.  
When we arrive to clear out your main line, we'll come equipped with the necessary equipment. First, we'll make sure to drain your system, removing the cap of the main line to filter out excess waste. After the draining has occurred, a plumbing auger and snake will be inserted within your pipes. Our snakes are thin, flexible metal cables with a small spring called an auger on the end. These are used to find the exact source of a clog. Once they have pinpointed the location, they work like a plunger, using pressure to break through the buildup, allowing water and waste to flow freely through your pipes again.
Call us Today to Clean Your Drains!
801.874.0094
Give Us A Call
To Schedule Today
Or drop us a line below
and we'll give you a call.