Drains Cleaned in Bluffdale, Utah
Servicing Salt Lake and Utah Counties - Bluffdale, UT
We know that clogged or blocked drains are a huge hassle. No one wants to deal with standing water, unpleasant odors, or weird gurgling noises from their pipes. If you are tired of your drains giving you headaches, call Aloha Plumbing, Sewers, & Drains in Bluffdale. We can clear clogs and blockages and make your drains as clean as the day they were installed.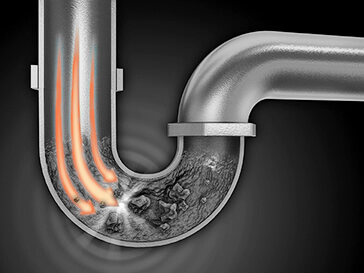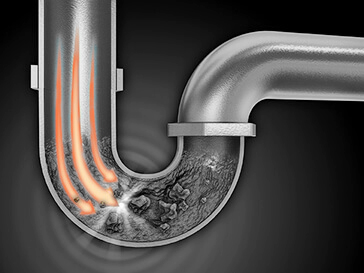 Drain cleaning is an essential part of building management. If left untreated, not only will your property be unpleasant and challenging to use, but you may have expensive property damage or significant breaks. In the event your pipes need fixing, Aloha Plumbing, Sewers, & Drains offers services like repiping and trenchless sewer repair (link to Bluffdale trenchless page). Don't hesitate to call us for a preventative cleaning or to clear a small clog before debris builds into a consequential problem.
Our expert technicians in Bluffdale, Utah, will dissolve clogs swiftly and return your blocked pipes and clogged drains to pristine condition. No plumbing job is too big, and no clog or blockage is too small for our plumbers to find and flush away. We use camera inspection tools to find every potential problem area and ensure there's nothing left to build up and create a clog. When we find a clog, our Bluffdale team is armed with advanced methods to clear the dirt, corrosion, and grime from your blocked pipes without damaging your sewer lines, and we can do it quickly so that you can continue your daily routine. The drains and pipes in your home or office will work better than ever after a visit from Aloha Plumbing, Sewers, & Drains.
Signs Your Drain May Need Cleaning
Without proper equipment, you cannot see a clog in your plumbing. There are, however, signs that a hidden clog lurks in your system. Indications that you need a drain cleaning or are facing a clog can include the following:
Appliances like sinks or tubs are backed up
Unpleasant odors or discoloring in your water
You've had clogs previously
You notice strange sounds like gurgling
You've recently purchased your property or can't remember your last drain cleaning
You've recently needed a sewer cleaning
Drain Cleaning Service that Works for You
In order to make things as clear and easy as possible, we offer upfront pricing that keeps costs down and your peace of mind up. Before we start any work, we will provide you with a detailed estimate of the total service cost. We will never leave you with a surprising bill with unexpected fees after a drain cleaning. We service both residential and commercial drains in Bluffdale. Whether you have a backed-up toilet in your home's bathroom or a clogged drain in your commercial kitchen, we will get it working quickly. If your drains are in desperate need of cleaning, or if you've got a blockage that needs immediate attention, call Aloha Plumbing, Sewers, & Drains in Bluffdale, Utah, today.
Call us Today to Clean Your Drains!
801.874.0094
Give Us A Call
To Schedule Today
Or drop us a line below
and we'll give you a call.