Drain Cleaning Services in Herriman, Utah
Servicing Salt Lake and Utah Counties - Herriman, UT
Aloha Plumbing, Sewers, & Drains is your local drain cleaning professional in Herriman, Utah. Our experienced technicians have never met a drain blockage they couldn't handle. Have a clogged sink? Are your drains making an awful smell? We will clean your pipes and remove the blockages quickly before you face more significant problems, such as breakages needing repiping.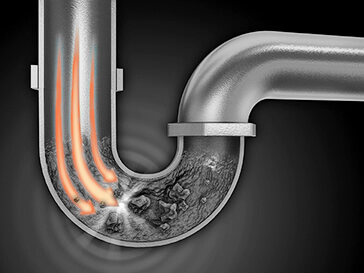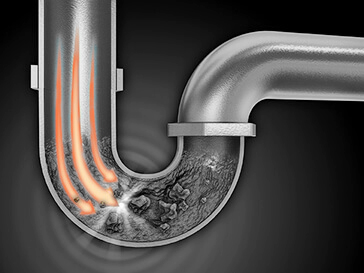 Drain cleaning greatly reduces potential property damage and can eliminate those foul smells. It is a good idea to have a preventative drain cleaning regularly, even if you don't suspect you have an active clog, in order to reduce the dirt and debris buildup that causes clogs.
We are the best plumbing, sewer, & drain experts in Herriman, Utah. Our technicians are experts in all the parts of dealing with a drain problem and resolving clogged pipes. No plumbing job is too big or too small for our guys to handle. Our Herriman, Utah, team is armed with the most advanced equipment in the industry to clear the dirt, rust, and grime from your blocked pipes without damaging them. We identify the location of your clog using camera sewer inspection tools, which means we can find the precise spot without large-scale damage to your lawn or home. Our technicians dissolve clogs swiftly and return your blocked and clogged drains to pristine condition. The drains in your home will never work better than after a visit from Aloha Plumbing, Sewers, & Drains.
Signs Your Drain Main Need Cleaning
A drain clog is a particularly challenging home problem since they aren't typically visible. Luckily, there are signs that your drain may have a problem that needs attention. Some of the signs your drain needs to be cleaned or has a clog include:
Backed-up or slowly draining sinks, tubs, and other appliances
You notice the water you use is discolored
The water in your sinks or appliances has a strange, unpleasant odor
Your pipes are making unusual sounds, such as gurgling
You've had trouble with clogs in the past
It's been a long time since you last had a drain cleaning
You need sewer cleaning since your drains and sewer work together
Drain Cleaning When and Where You Need it Most
We also service businesses in Herriman, providing commercial clients with the same drain cleaning we bring to our residential clients. We tackle many commercial services, from an issue with your blocked commercial sewer line to trenchless repair when an untreated clog results in broken pipes.
To make things easier, Aloha Plumbing, Sewer, & Drain offers upfront pricing that keeps costs down and your peace of mind up. Before we start any work, our technicians will provide you with a detailed estimate of the total costs. With this transparency, you never get surprised by a bill with unexpected fees for cleaning drains and clearing clogs. It's just one thing we do to minimize the hassle to you.
If your drains are in desperate need of cleaning, or if you've got a blockage that needs immediate attention, call Aloha Plumbing, Sewer, & Drain Repair in Herriman, Utah, today for a lasting solution.
Call us Today to Clean Your Drains!
801.874.0094
Give Us A Call
To Schedule Today
Or drop us a line below
and we'll give you a call.