Cleaning Drains in Vineyard, Utah
Servicing Salt Lake and Utah Counties - Vineyard, UT
Drain cleaning is vital for a variety of reasons. A clogged drain left unfixed can cause flooding or extensive damage to your pipes and lead to problems with your home, including mold, nasty smells, and bacteria. If you want your drains back in working order in Vineyard, Utah, call Aloha Plumbing, Sewer, & Drain Repair. We are experts in drain cleaning and blockage clearing, and we will swiftly get your drains back to the pristine condition you deserve. Our experts recommend regular preventative drain cleaning, even if you don't have a clog. Reducing debris with a cleaning stops it from building up and causing more prominent problems that need solutions, such as repiping. A thorough cleaning can also reduce unpleasant smells.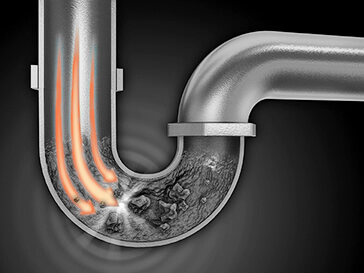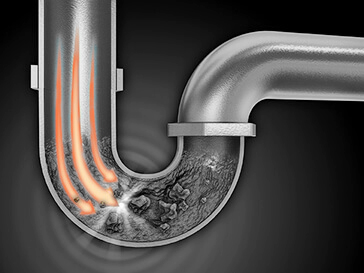 We are your trusted experts in returning your blocked and clogged drains to nearly new. No plumbing clog is too big for us to flush away. We use advanced methods to clear the dirt, corrosion, and grime from your blocked pipes without causing damage. One important tool for finding clogs without digging up your lawn or floor is our camera sewer inspection tool, which allows us to see into your pipes.
We perform drain cleanings quickly so that you can continue your daily routine without drain interruptions, and our experts have seen it all, so they know how to handle any mess you throw at them. Schedule a drain cleaning for your Vineyard home or business and leave your plumbing feeling brand new!
Signs Your Drain Main Need Cleaning
Drain clogs are hidden, which means you won't be able to spot them forming. However, your appliances and water will give signs that there is a problem you can't see. Some of the more common symptoms you have a clog forming include:
Slowly draining or backing up sinks, tubs, and similar plumbing appliances.
Discolored water coming from faucets.
Unpleasant or stinky water.
Unusual noises coming from your pipes, like gurgling.
Your property has a history of clogs.
You can't remember the last time you had a drain cleaning.
You are having trouble with your sewer line or need sewer cleaning.
Signs Your Drain Main Need Cleaning
At Aloha Plumbing, Sewer, & Drains, we also service local businesses in Vineyard, providing them with the same quality drain cleaning expertise as our residential clients receive. We can tackle commercial problems of all kinds, from a clogged drain or trenchless repair appointment to a blockage issue with your commercial sewer line.
In the true Aloha way, we offer an upfront pricing model that keeps costs clear and offers peace of mind. We provide a detailed estimate of the total expenses before cleaning or repairing. Gone are the days of a surprising bill with unexpected fees when you work with us. If your drains are overdue for a good cleaning or if you suspect you have a clog that needs immediate attention, reach out to Aloha Plumbing, Sewer, & Drain Repair in Vineyard, Utah. We'll return your drains to tip-top shape!
Call us Today to Clean Your Drains!
801.874.0094
Give Us A Call
To Schedule Today
Or drop us a line below
and we'll give you a call.