Water Heater Repairs, Maintenance & Installation
Serving Salt Lake and Utah Counties
Welcome to Aloha Plumbing, Sewers & Drains - Your Hot Water Heater Experts!
When it comes to ensuring a constant supply of hot water in your home, Aloha Plumbing, Sewers & Drains has you covered. While our name might say "plumbing," our expertise extends to keeping your showers warm and your dishes clean with our comprehensive hot water heater services. Whether you need repairs, maintenance, or a new installation, we've got the experience and knowledge to meet all your hot water needs.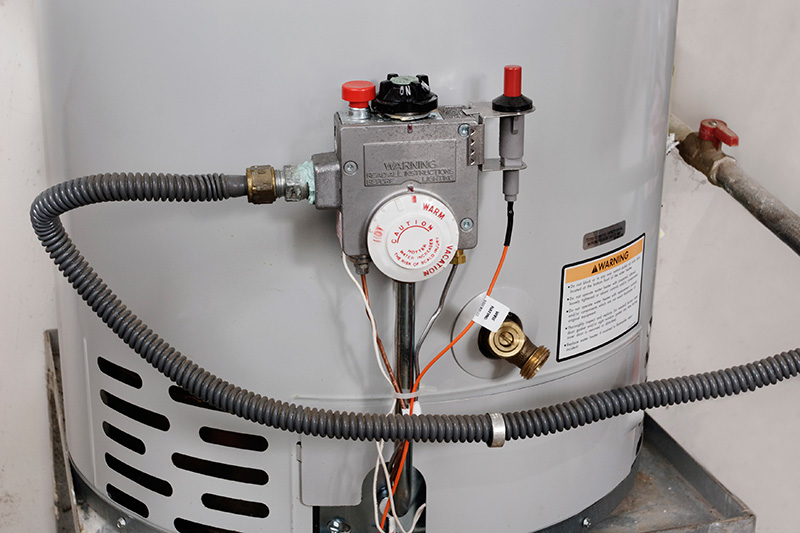 Is your hot water heater acting up, leaving you with icy showers or lukewarm water? Our team of skilled technicians is here to diagnose and repair any issues promptly. From fixing thermostat problems to repairing leaks, we're dedicated to bringing your hot water back to life. Our priority is to ensure your comfort and convenience.
Hot Water Heater Maintenance
Preventative maintenance is the key to extending the life of your hot water heater and maintaining its efficiency. Aloha Plumbing, Sewers & Drains offers routine maintenance services to keep your system running smoothly. Regular check-ups and tune-ups can help identify potential problems before they become costly emergencies. Our maintenance services not only save you money but also ensure you always have hot water when you need it.
Routine hot water heater maintenance offers several benefits that can save you money and extend the life of your system:
Improved Efficiency: Regular maintenance ensures that your hot water heater operates at peak efficiency, which can lead to lower energy bills.
Increased Lifespan: By addressing minor issues early, maintenance helps prolong the life of your hot water heater, reducing the need for premature replacement.
Reduced Risk of Breakdowns: Scheduled inspections and maintenance can identify and resolve potential problems before they escalate into costly emergencies.
Enhanced Safety: Proper maintenance can help prevent dangerous issues such as gas leaks or water heater malfunctions.
Consistent Hot Water: With regular maintenance, you can enjoy reliable hot water whenever you need it, without the inconvenience of unexpected breakdowns.
Hot Water Heater Installation
If it's time for a new hot water heater, we've got you covered. Our skilled technicians can help you choose the right unit for your needs and install it professionally. We work with a variety of conventional hot water heaters to ensure you get the most suitable and cost-effective solution for your home. Count on us for efficient installations that provide you with consistent hot water for years to come.
Why Choose Aloha Plumbing, Sewers & Drains
Experience: With years of experience in plumbing and now hot water heater services, we are your trusted experts.
Reliability: We are committed to delivering reliable and long-lasting solutions for your hot water needs.
Customer Satisfaction: Our top priority is your satisfaction, and we strive to exceed your expectations every time.
Affordability: We offer competitive pricing without compromising on the quality of our service.
Having Hot Water Heater Issues? Give us a call to schedule an appointment. Keep your water hot when you need it! 801.874.0094
Don't let hot water heater problems disrupt your daily routine. Contact Aloha Plumbing, Sewers & Drains today to schedule an appointment with our dedicated team. We'll have your hot water flowing consistently, ensuring you never have to endure a cold shower again. Trust us to keep your water hot and your home comfortable.
Give Us A Call
To Schedule Today
Or drop us a line below
and we'll give you a call.