Servicing Salt Lake and Utah Counties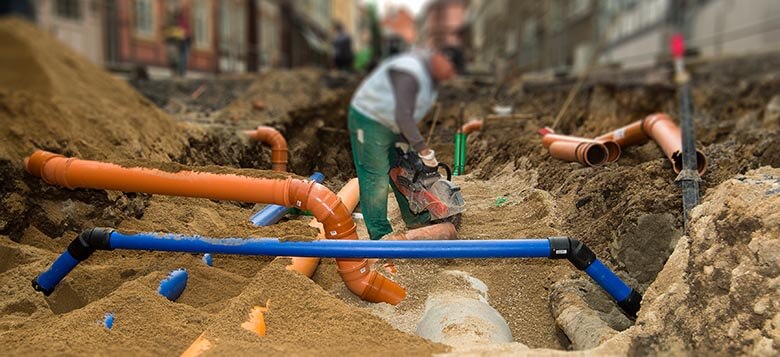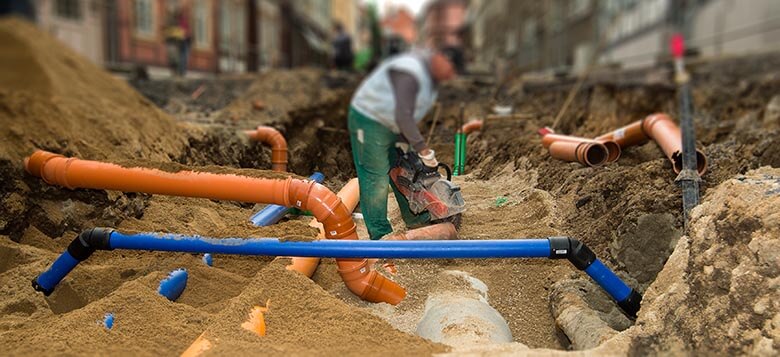 Repiping is a process that consists of replacing your old pipes with newer pipes. In doing this, our plumbers will make small incisions within your walls to locate the source of your hot and cold-water pipes. Our plumbers will turn your water supply off, and once the pipes are located, they will be switched out for newer models.
We rely on copper, PVC, and CPVC pipes, thanks to their durability. These new pipes are made to last for decades, saving you the stress of repiping every few years. With any luck, these new pipes will be able to last your lifetime!
Call us Today to Repipe Your
Sewer and Drain Lines
801.874.0094
Older homes are known to have used galvanized steel as the standard material for their plumbing. Although galvanized steel is strong, eventually it wears down and becomes prone to breaks and leaks. These leaks can cause flooding and will encourage mold and mildew to grow rampant. Scheduling a repiping appointment will ensure the safety of your plumbing system, and your home.
Replacing older piping is a large job and must be performed by a professional. Our plumbers are piping experts and can replace your entire plumbing system. Throughout the job, we will minimize the strain on your daily routine, working with your schedule to accomplish a job. Call your local Aloha Plumbing, Sewer & Drains professionals today, and find out if re-piping or trenchless sewer repair is the right fit for you.
Preparing Your Home for Repiping
Contact our plumbers for a consultation before a repiping appointment. This can help you get a more accurate idea of the price and the timeline for a project. After a date has been decided, prepare your home for an appointment. We recommend moving all furniture and valuable items away from the walls, for our plumbers will need to make incisions.
Cover your furniture with a tarp and take down any paintings and wall hangings. Finally, your water supply will need to be turned off. This will prevent leaking and flooding while the pipes are being replaced.
Aloha Plumbing, Sewers, and Drains offers several piping alternatives. If the idea of repiping your home seems stressful and too invasive, we can provide our trenchless sewer repair method. Through using a tube lined with epoxy resin, we will snake this tube throughout your piping, allowing the material to harden. When it is finished, you will be left with a set of brand-new pipes, created in the interior of the old ones.
Sometimes, a leaky pipe can be a simple repair, other times, it can grow and lead to profuse leaking, requiring the entire plumbing system to be replaced. When you find yourself requiring a replacement, Aloha Plumbing, Sewers, and Drains is here to provide our repiping services. We will use the top plumbing technologies to replace your system with new piping that is prepared to last for years.
Re-piping may sound like a big plumbing project but replacing the whole system can be more cost-effective and convenient in the long run, extending the longevity of your pipes and home! Contact Aloha Plumbing, Sewers, and Drains today, our plumbers are here to lend a hand.
Give Us A Call
To Schedule Today
Or drop us a line below
and we'll give you a call.