Commercial Video Camera Sewer Inspection
Servicing Salt Lake and Utah Counties
Video cameras have become one of the most beneficial tools in locating the source of a blocked pipe. Video camera sewer inspections allow us to quickly locate the problem in your sewer line, giving us more time to efficiently, and effectively, clear your drain and get your life back to normal. If you get a mainline cleaning, we will give you a FREE camera inspection. 
Video camera inspections are used to identify all types of pipe damage, obstructions, and other issues that are common culprits in preventing regulation of the flow of waste out to the city sewer or septic tank. While we want to clear your lines – that's not all. We want to be certain the situation is properly taken care of to prevent more issues further down the road.
If you have a sewer line that is backup up into your home, you will obviously want to be assured that your line has been cleared out and that this won't happen again. We will do all that we can to make certain the issue is completely corrected.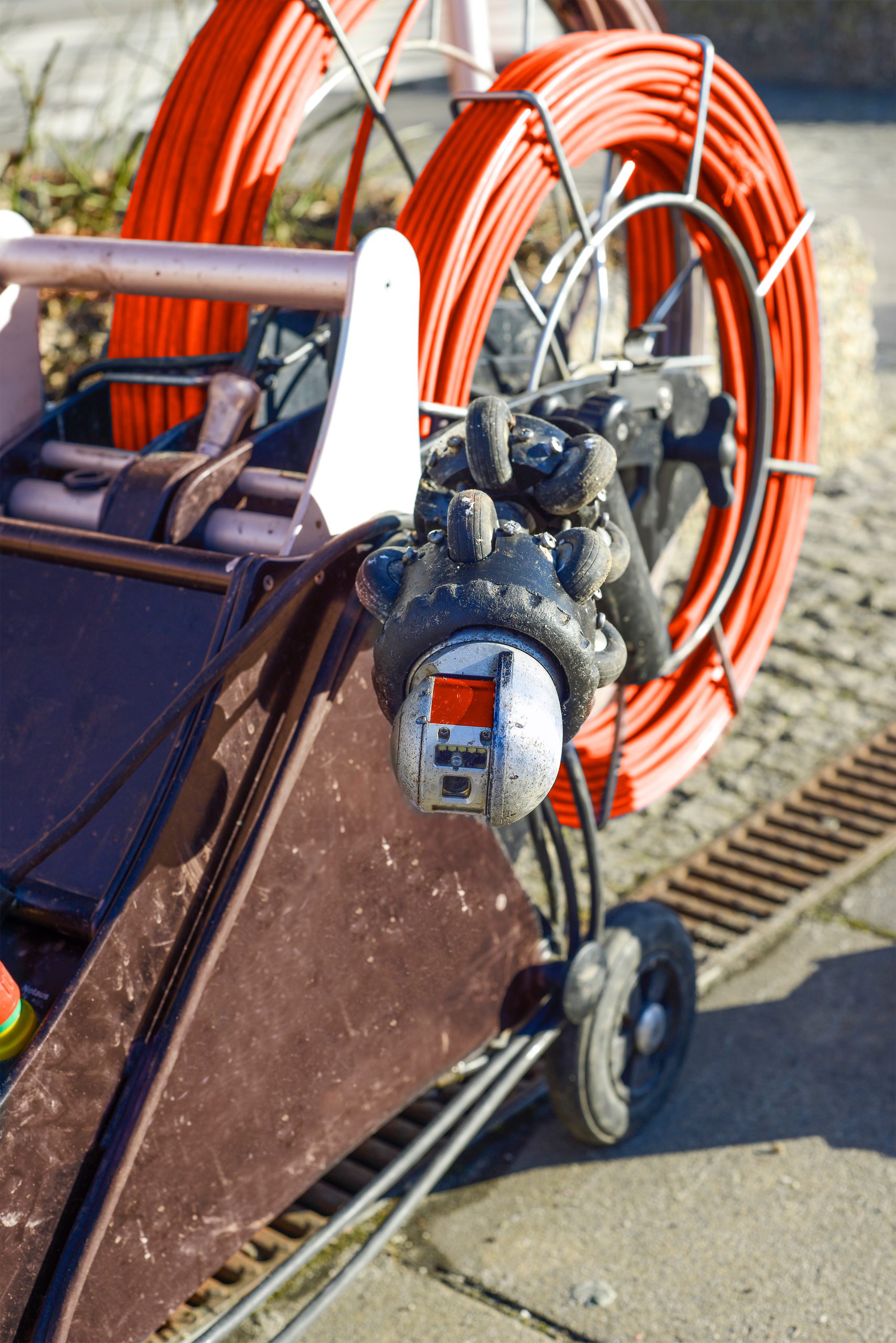 Common Causes of Blocked Sewer Lines:
Tree Roots: Often the most common cause of backups. Because trees are living organisms they have a constant need for water. If your sewer line is the closest water source they will find the weakest point of entry and invade your lines, resulting in clogs and blockages within the line.
Weather Changes: When temperatures rise the ground can shift, causing your sewer line to shift. On the other hand, freezing weather can cause pipes to freeze, which can  result in slow moving or backed up drainage. Slow moving water causes ice to form, which then expands and can result in cracked, or burst pipes.
 Decaying Pipes: Older pipes were often made using cast iron, which deteriorate and break up with age and time. This creates problems within the lines. These reasons are why most new home builders are using plastic or copper pipes.
Reducing Sewer Line Blockage
The following simple steps are the most effective way to reduce your chances of your sewer line backing up:
To See How You Could Benefit From A Video
Sewer Line Inspection Give Us A Call
801.874.0094
Give Us A Call
To Schedule Today
Or drop us a line below
and we'll give you a call.