Commercial Drain Cleaning
Servicing Salt Lake and Utah Counties
Straws, paper towels, mop strings, feminine hygiene products, food particles, grease, and even toys can cause blockages in toilets, sink and floor drains in most commercial buildings.
Aloha Plumbing, Sewers, & Drains uses modern technology to investigate and determine the cause of all types of  your sewer and drain problems. With our headquarters serving Salt Lake City, we service areas in Davis County, Salt Lake County, and Utah County.
Here at Aloha Plumbing, Sewers, & Drains our customers are our number one priority. We provide a FREE video camera inspection of your sewer and drain lines when we provide the drain cleaning for your company, which helps us accurately determine the full extent of the clog, as well as the amount of damage and degeneration to the pipes.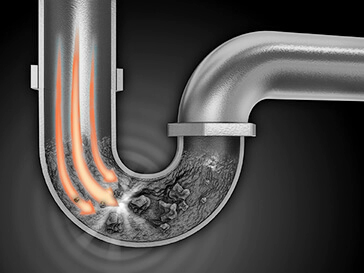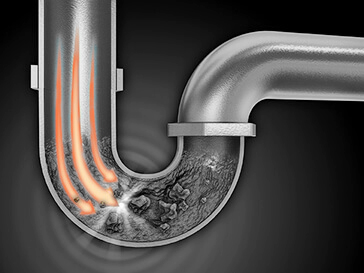 Call us Today to Clean Your Drains!
801.874.0094
Commercial Sink Drain Cleaning
If you work in a business with a kitchen, food prep area, or food processing facility then you're well aware that sink clogs are the result of  food debris and grease. You're also aware of how vastly different home kitchen sinks are from commercial sinks, which are use far more frequently then a residential kitchen sink.
If you've started noticing issues with your commercial sink drains, give us a call at 801.874.0094 and let our experts come clean and repair your sink, no matter the reason behind the issue.
It's also important for a business to regularly maintain their commercial sinks by keeping the build-up at a minimal. At Aloha Plumbing, Sewers, & Drains we offer secondary drain cleaning.   This service cuts buildup from your drain, and helps maintain regular drain flow, as well as reducing offensive odors.
Regardless of what your commercial sewer drain issue might be, we're available to help you figure out, and fix, the problem to get your business back up and running.
Give Us A Call
To Schedule Today
Or drop us a line below
and we'll give you a call.