Commercial Main Line Drain Cleaning
Servicing Salt Lake and Utah Counties
If you are a commercial property owner, you know that your plumbing handles a lot. From grease and food debris to items being flushed that shouldn't, materials can end up in your pipes and make their way to the main line. The main line connects the pipes inside your business, such as those coming from sinks or toilets, to the city's main sewer line or, in some cases, a septic system. This connection means keeping the main line clean and functioning correctly is essential for the overall health of your plumbing.
Aloha Plumbing, Sewers, & Drains provides main line drain cleaning services to remove buildup from debris that has been washed down drains as well as backups due to tree roots, broken pipes, or sifting soil. We use modern technology to investigate and determine the cause of all types of your sewer and drain problems. With our headquarters in Eagle Mountain, we service areas in Davis County, Salt Lake County, and Utah County.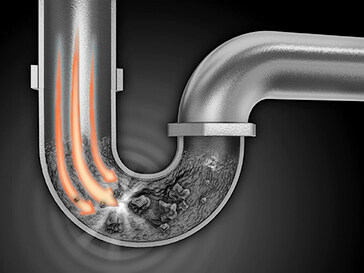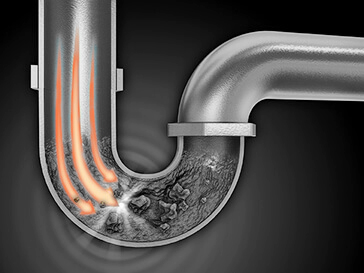 Call us Today to Clean Your Drains!
801.874.0094
Commercial Drain Cleaning Services
When you work with Aloha Plumbing, Sewers, & Drains for a cleaning, our professionals will inspect the line to determine where any blockages may be and what needs attention during a cleaning. We use a variety of techniques, such as water jetting or snaking, to clear out the line, allowing water to flow freely. In the event that damage to the main line is causing clogs, we offer sewer line repair and trenchless sewer repair to restore your plumbing to working order and prevent the likelihood of future clogs that require cleaning services.
The Commercial Difference
Why should you hire a plumbing professional who does commercial-specific work? What makes commercial main line cleaning different than residential main line cleaning? A couple of factors make hiring a plumber with commercial experience necessary.
Scale – The volume of wastewater produced by a commercial building and the larger overall size of main lines and plumbing systems may require specialized cleaning techniques and different tools.
Use – Commercial properties tend to get more use out of their plumbing than homes, which leads to a greater likelihood of grease or debris buildup in main lines. The greater the buildup possibility, the more likely there will be complete blockages that need expert cleaning techniques.
Layout – Due to their size and volume of usage, commercial properties may have more complex plumbing systems. This complexity can make identifying and addressing issues within the main line more challenging and may require special equipment to correctly clean and resolve the main line.
Accessibility – The layout of a commercial building and its plumbing may mean that the main line is challenging to access. Reaching accessibility points to do a thorough cleaning may be more complex and time-consuming.
Signs Your Main Line Needs Cleaning
If you notice plumbing issues that indicate your main line is clogged, don't wait to schedule a cleaning with Aloha Plumbing, Sewers, & Drains. Some warning signs of a clog include:
More than one drain in your business is backed up.
Your sewage cleanout contains water.
You notice the smell of sewage or the sound of gurgling.
Sewage or toilet water comes up through other drains, such as floor drains.
Sinks and drains frequently drain slowly.
Scheduling Commercial Main Line Cleaning
Commercial main line cleaning is essential for the health of your plumbing system, whether it is preventative cleaning or resolving a clog. Our customers are our number one priority at Aloha Plumbing, Sewers, & Drains. We provide a FREE video camera inspection of your sewer lines to accurately determine the full extent of the clog, as well as the amount of damage and degeneration to the pipes. If you've started noticing issues with your commercial main line, give us a call at 801.874.0094 and let our experts perform a cleaning to get your system back in working order. Regardless of your commercial plumbing issue, we're available to help you figure out and fix the problem to keep your business running.
Give Us A Call
To Schedule Today
Or drop us a line below
and we'll give you a call.