Expert Drain Cleaning in Centerville, Utah
Servicing Salt Lake and Utah Counties - Centerville, UT
Do you have constant standing water in your shower and tub? Are your sinks clogged? Does your drain ooze an awful smell? Time to call Aloha Plumbing, Sewers, & Drains for your drain cleaning needs in Centerville, Utah.
At Aloha Plumbing, Sewers, & Drains, our Centerville technicians are experts in cleaning drains, repairing sewer lines, and fixing clogged pipes. No plumbing job is too big or too small for our guys to handle. We can swiftly diagnose and clean out your drains and sewer lines quickly so that you can continue your daily routine without drain interruptions.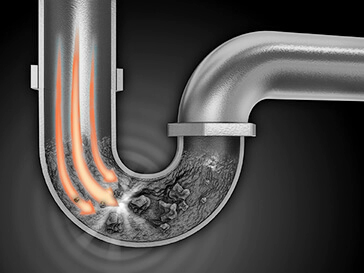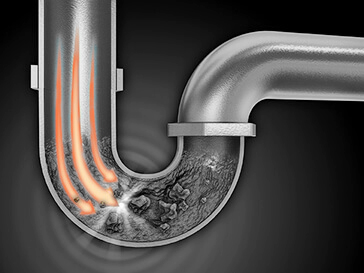 Armed with the most advanced equipment in the industry to clear the dirt, rust, and grime from your blocked pipes without damaging them, our Centerville technicians dissolve clogs swiftly and return your blocked and clogged drains to pristine condition. The drains in your home will never work better than after a visit from Aloha Plumbing, Sewers, & Drains.
To make things easy, we offer upfront pricing that keeps costs down and your peace of mind up. Before we start any work, we will provide you with a detailed estimate of the total costs. With this style of pricing transparency, you never get surprised by a bill loaded with unexpected fees and charges for drain cleaning. It's just one thing we do to minimize the hassle to you.
Aloha Plumbing, Sewers, & Drains also provides service to businesses in Centerville. Our commercial drain cleaning service will get your business back up and running, no matter the size of the clog or blockage. We can handle anything from a clogged prep sink to a completely blocked sewer line.
If you want to be done with the headache of clogged or blocked drains, call us today at 801.874.0094. Let Aloha Plumbing, Sewers, & Drains show you why customers in Centerville have made us their favorite source for local drain cleaning.
Call us Today to Clean Your Drains!
801.874.0094
Give Us A Call
To Schedule Today
Or drop us a line below
and we'll give you a call.