Main Water Line Repair in Centerville, Utah
Servicing Salt Lake and Utah Counties
You use fresh, clean water in your home daily, and in many cases, that water is provided by your plumbing's main water line. The main water line delivers water from the Centerville water line to your home's plumbing, making it essential to keep maintained. If you notice signs of cracks or other issues with your main line that mean it needs repairs, turn to the experts at Aloha Plumbing, Sewers, & Drains.  We are committed to keeping your Centerville home's main water line or commercial lines working reliably and safely.
When repairs are not caught in time, the result can be leaking or flooding that damages your property and may contaminate the water supply. As the property owner, you are often responsible for maintaining the part of the water line that falls on your side of the property line. It is best to check with the Centerville Water Division for specifics about your home's area. If you keep an eye out for warning signs that your water line has a problem, you can catch problems early before they become complete replacements. Contact the Aloha Plumbing, Sewers, & Drains team as soon as possible if you suspect your main line has a leak.
Signs You Need Main Line Repairs:
There are a few signs that your main water line needs attention from a professional. These can include:
Discolored water
Visible pooling water on your lawn
Rusting or corrosion on visible piping
Water that smells or tastes unusual
A decrease in water pressure in sinks or bathtubs
Higher than usual water bills
Wet spots inside your home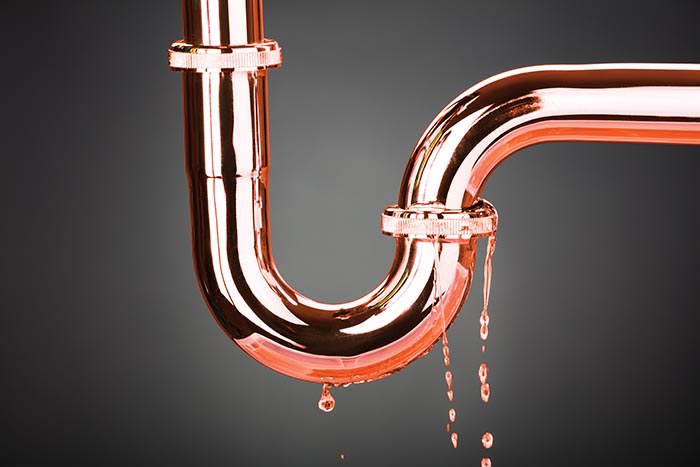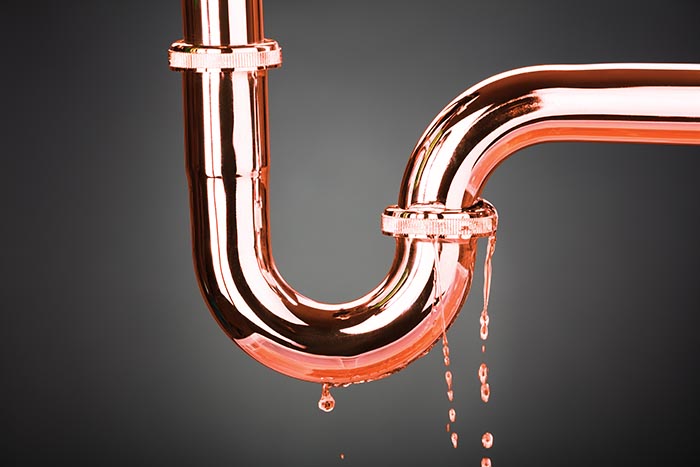 Call us Today!
801.874.0094
Testing for a Main Water Line Leak
Trusting Aloha Plumbing, Sewers, & Drains for your Centerville main water line repairs means working with licensed, expert plumbers. During the visit, we will inspect your water line and perform tests. We will turn off the water valve and check the water meter. Spinning dials can indicate that there is water running through the line, which means your main water line is to blame for your plumbing issues. We then utilize video camera inspection to find the location of the repair. We then use repiping methods to repair a section of or replace the entire line. After working with our professionals, you're guaranteed to have a functioning water line that won't cause major problems down the line.
Contact our Centerville Professionals
We are Centerville's go-to for residential and commercial plumbing services. Once your main water line is in tip-top shape, reach out for additional services such as trenchless sewer repair, sprinkler repair, or drain cleaning. We offer transparent pricing, quality service, and a commitment to helping our neighbors in Centerville! No matter your plumbing problem, contact us online or by phone and we'll find a solution that works for you!
Give Us A Call
To Schedule Today
Or drop us a line below
and we'll give you a call.
Centerville is a Salt Lake City suburb located at the easternmost part of the Great Salt Lake in Davis County. Centerville is one the oldest cities in Utah and is popular for its proximity to various ski resorts.
Elevation: 4,367′ feet
Area: 6.03 mi2
Top Things to Do in Lehi:
Whitaker Museum
CenterPoint Legacy Theatre
Parrish Creek Trail
CenterPoint Legacy Theatre
Centerville, Utah is a highly rated suburb by Niche, with most residents owning their own homes and attending top schools. It gives a small to mid-sized town feeling with close access to the large citied of Salt Lake and Provo.
Centerville is known as one of the oldest settlements in Utah, and for its proximity to recreational and cultural activities.
Centerville is located about 15 miles north of Salt Lake City, Utah, making it an 18 to 20 minute drive.
Driving Directions from Lehi, Utah
Our field office is located at 730 N 400 E, Lehi, UT 84043
Get on I-15 S from 400 E
Follow I-15 S to US-89 S/W State St in Utah County. Take exit 282 from I-15 S
Continue onto US-89 S/W State Street
Turn left onto N 400 E
Destination will be on the right