Servicing Salt Lake and Utah Counties
A water softener can be an important upgrade to a home's plumbing system. We use water for everything- washing dishes, cooking meals, watering the backyard and most importantly to stay hydrated. But, sometimes there is a faint taste in our water, what exactly is that taste? Water passes along a system of pipes and over time create a build-up of minerals, tainting the water with calcium and magnesium.
A water softener is a mechanical device installed in a homes' plumbing supply system that can become a beneficial tool to reduce the hardness of water and may even allow for greater water flow through a homes' piping system. Contact your local plumbing professionals to help you choose the right water softener for your home.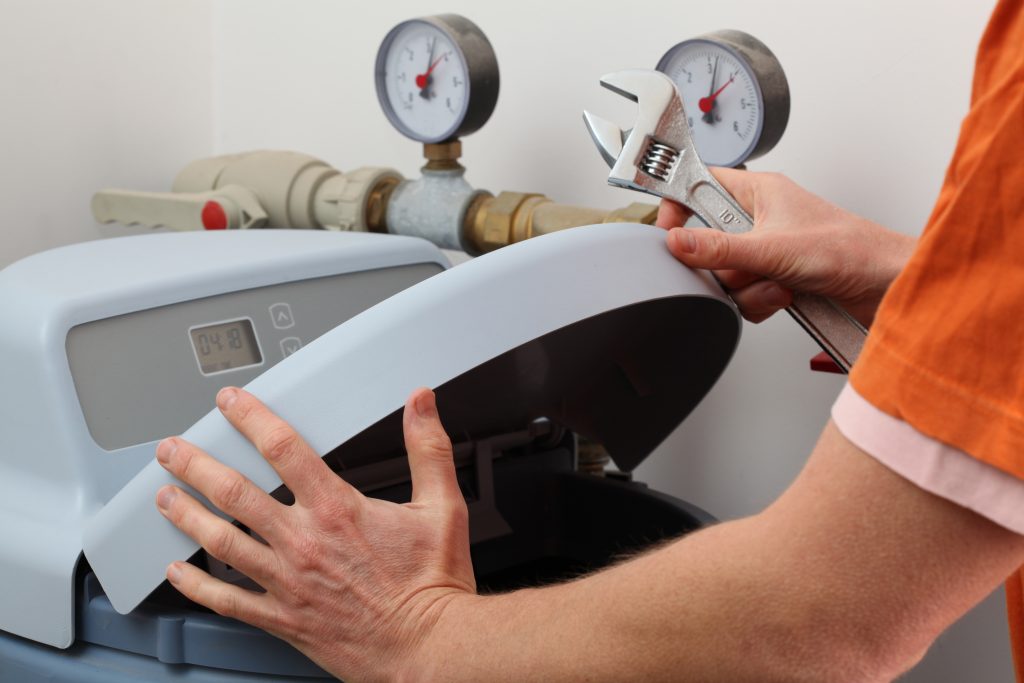 Call us Today!
801.874.0094
Mineral build-up on faucets, tub stains, and soap stains on shower doors are clear signs of high calcium concentration in the water. Over time, these unwanted mineral stains build and can restrict the water flow of the faucet fixtures at home. If not dealt with properly, mineral build- up can clog pipes, leave soap and detergent residue along with water spots.
Benefits of a Water Softener
A water softener can be a big investment to your home by extending the life of appliances that use water, prolong the use of water fixtures and even cleaner glassware and silverware. By doing so, you save money on monthly energy costs and damage to appliances.
If you want to remove water stains, improve itchy dry skin and eliminate the taste of minerals in water, contact Aloha Plumbing, Sewer & Drains to learn more about the benefits of water softeners.
Emergency Appointments
Available
Give Us A Call
To Schedule Today
Or drop us a line below
and we'll give you a call.